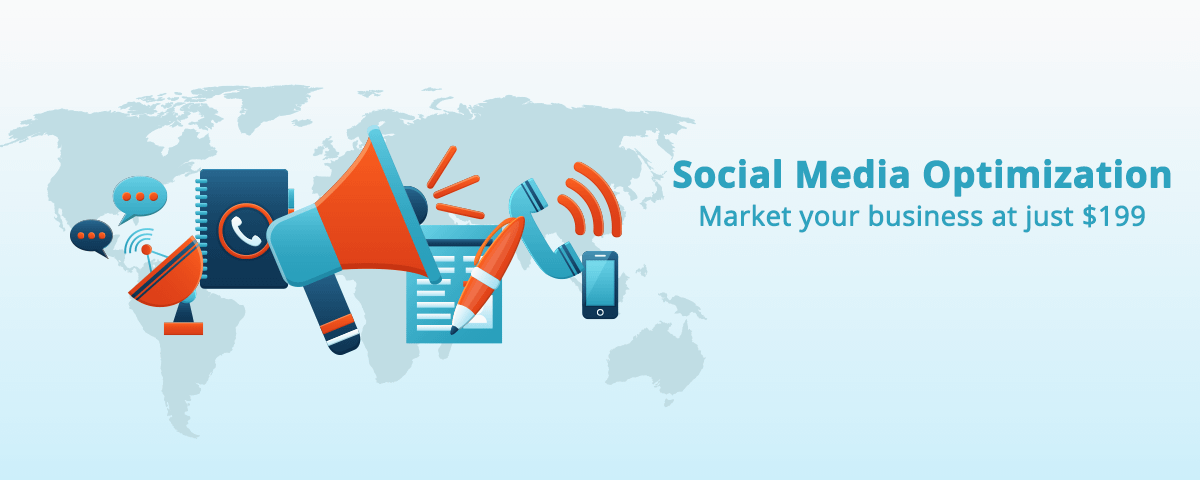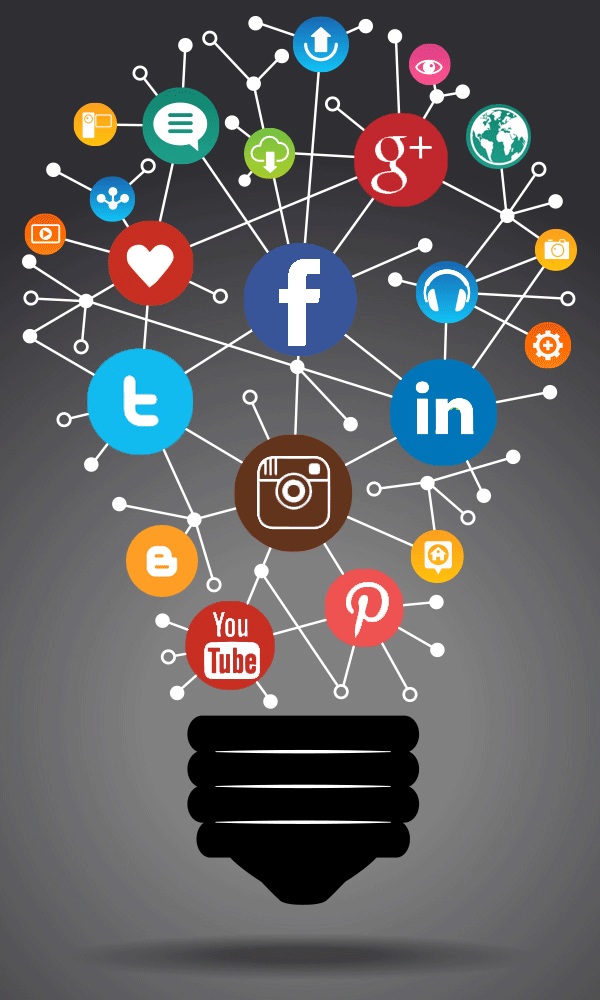 What are Social Media Optimization - SMO Services ?
Social Media Optimisation SMO Services refers to the Services provided by a team of experts to the client to make their Social media presence and get the best desired results. We at Billion Strategies aim at getting the targeted audience and help the client in optimum utilization of available resources. We work in a 3 step way –
1) Analysing Goal
2) Competitor Analysis
3) Targeted Strategy
These are the crucial steps which helps us in getting  the brand knowledge and their requirements. Competitor analysis helps in getting a competitive advantage and after the final strategy building we connect you with our Social Media Marketing Experts who finally put the Strategy to gear. There are various other Social Media marketing agencies available whose focus is just to get likes and comments on social media pages but we assure you of quality work and results in inspite of work done. We work strategically and focus on building a sales funnel which will give u results over a period.We have 8+ years of industry experience in Social Media Services , Brand building and have many satisfied Clients
Our Social Media Marketing Services
How Social Media Marketing Services Can Help?
Social Media Marketing SMO Services helps to generate brand awareness.
SMO Services are too cost-effective and results oriented.
Can have Specified reach for age , gender  and demographics.
Two-way communication encouraged by Social Media.
Besides these social media marketing services has became a Perfect Platform for brand-customer interaction.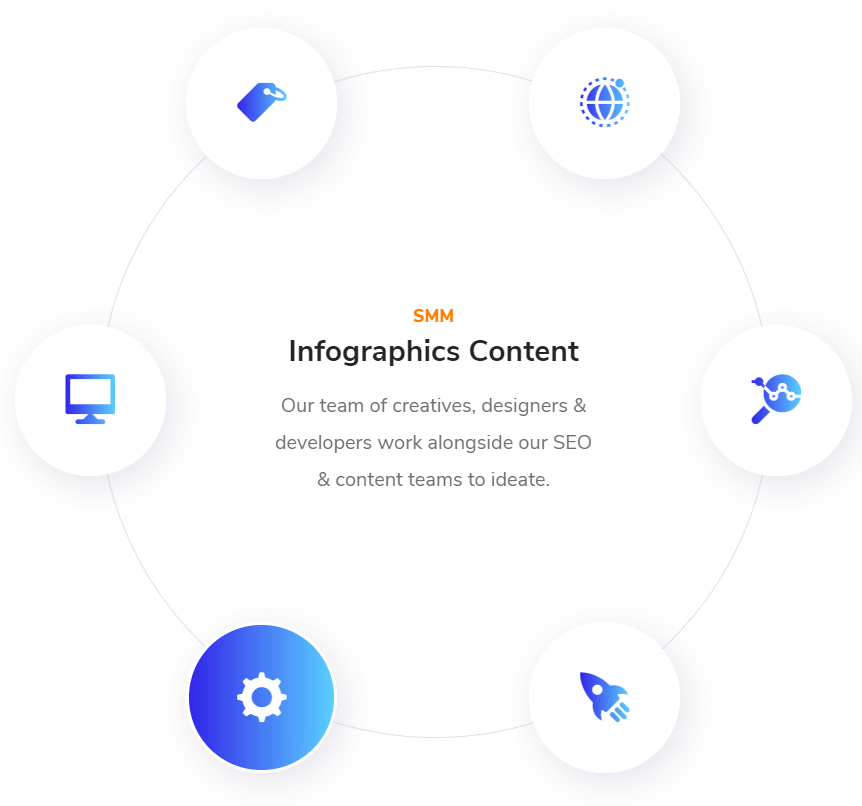 Why Social Media Marketing Services?
Online adults aged 18-34 are most likely follow a brand via social networking (95%).
71% of consumers who have had a good social media service experience with a brand are likely to recommend it to others.
Users spend on average 69% of their media time on smartphones for accessing social media apps.
54% of social browsers use social media to search products.
366 million new people started using social media in the past year. That's more than a million new people joining social media every single day.
We assign a dedicated Social Media Marketing Services expert who will look into your company's need, Mission and Vision. Moreover, we identify your competitors, analyze their strategies and plan accordingly. Based on your requirements and our expertise, we would recommend a list of channels that would be best for SMO Services outcomes.
As the top social media optimization company, we acknowledge that as compared to any other form of marketing technique, social media marketing packages give 100 percent higher positive leads towards active sales. Irrespective of what you deal in & how big or small is your business, we help you gain an active presence on the various social media platforms.
SEOChum – No.1 Social Media Marketing Company in India takes its pride for ensuring 100% client satisfaction rate. We expertise in performing SMO Services along with SEO Services giving social presence along with Organic reach.
Social Media Optimization Pricing in India
Social

$

199

month

10

No. of Social Media Posts - Custom Creatives / Month

00

No. of Customized GIFs / Month

As per budget

FB Adverts Credits for Page Likes & Promoted Posts / Month

No

Dedicated Relationship Manager

Any 2

Platforms - Facebook, Twitter, Instagram, Pinterest, Youtube

Yes

Dashboard to generate requests & manage efforts on the go

Yes

Creation of Social Media Platforms, if required

Yes

Comprehensive Social Media Content Calendar

Yes

Unique content, specifically created for your business

Yes

Custom Designed Creatives

Yes

Scheduling & Publishing

Yes

Enhanced Social Media Visibility by use of relevant Hashtags

Yes

Content seeding into relevant communities to increase visibility

Yes

Contests & Promotions

Yes

Social Customer Care*

Yes

Performance Report with Analytics

Yes

Specialized Facebook Adverts Campaigns**
Social Pro

$

249

month

18

No. of Social Media Posts - Custom Creatives / Month

01

No. of Customized GIFs / Month

As per budget

FB Adverts Credits for Page Likes & Promoted Posts / Month

yes

Dedicated Relationship Manager

Any 3

Platforms - Facebook, Twitter, Instagram, Pinterest, Youtube

yes

Dashboard to generate requests & manage efforts on the go

yes

Creation of Social Media Platforms, if required

yes

Comprehensive Social Media Content Calendar

yes

Unique content, specifically created for your business

yes

Custom Designed Creatives

yes

Scheduling & Publishing

yes

Enhanced Social Media Visibility by use of relevant Hashtags

yes

Content seeding into relevant communities to increase visibility

yes

Contests & Promotions

yes

Social Customer Care*

yes

Performance Report with Analytics

yes

Specialized Facebook Adverts Campaigns**
Social Pro+

$

299

month

25

No. of Social Media Posts - Custom Creatives / Month

02

No. of Customized GIFs / Month

As per budget

FB Adverts Credits for Page Likes & Promoted Posts / Month

Yes

Dedicated Relationship Manager

All

Platforms - Facebook, Twitter, Instagram, Pinterest, Youtube

Yes

Dashboard to generate requests & manage efforts on the go

Yes

Creation of Social Media Platforms, if required

Yes

Comprehensive Social Media Content Calendar

Yes

Unique content, specifically created for your business

Yes

Custom Designed Creatives

Yes

Scheduling & Publishing

Yes

Enhanced Social Media Visibility by use of relevant Hashtags

Yes

Content seeding into relevant communities to increase visibility

Yes

Contests & Promotions

Yes

Social Customer Care*

Yes

Performance Report with Analytics

Yes

Specialized Facebook Adverts Campaigns**